Mafia III: Definitive Edition's bustling city of New Bordeaux is a big place, home to everything from skyscrapers and town squares to shanties and swamps. And whether you just want to experience Mafia III's core storyline or you're on the hunt for every last collectible, you'll be covering a lot of ground across this expanse of the American South. To help you get a lay of the land, we've compiled some high-resolution maps of New Bordeaux so you can get your bearings.
The developers at Hangar 13 created multiple versions of New Bordeaux's map for reference purposes, but also had fun with creating a few thematically appropriate alternatives. Plan out Lincoln's next route with the New Bordeaux maps below, and click any map to see it in full resolution.
Aerial – A complete 3D render of the whole Mafia III world.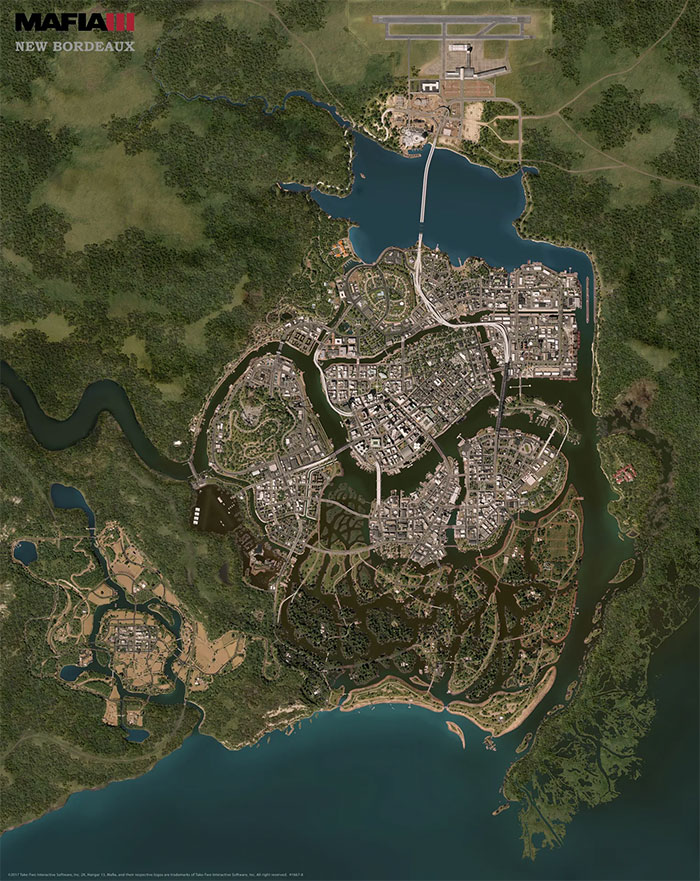 1967 Road Atlas – Visiting New Bordeaux? Pull out this map from your glovebox for all your tourism needs!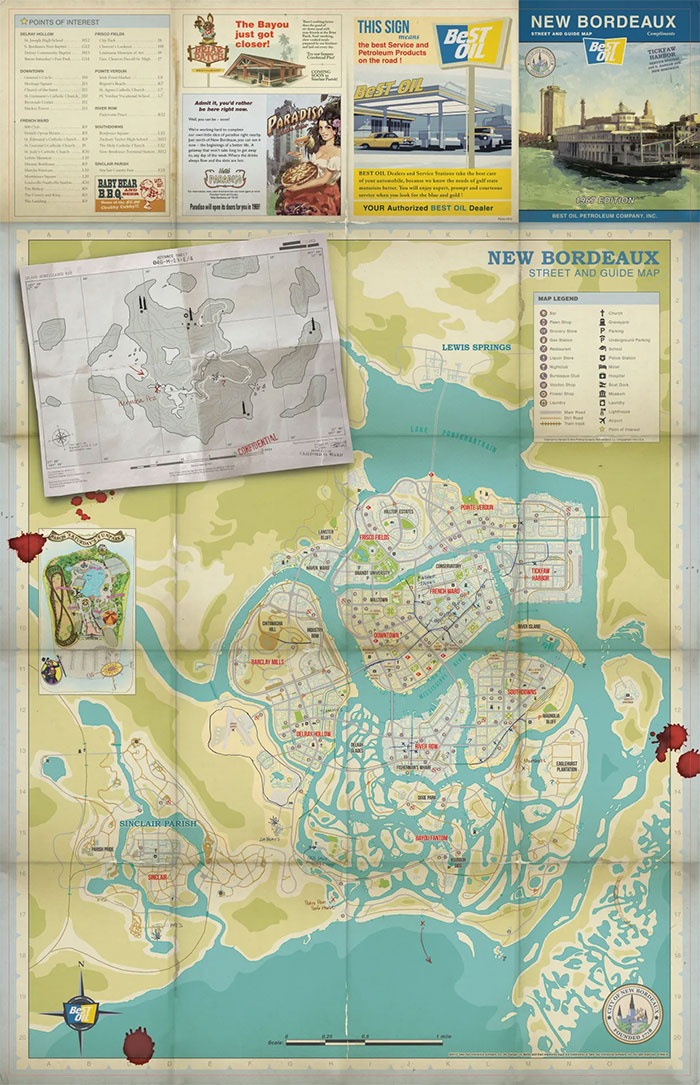 Schematic – A stylized rendition of New Bordeaux based on the Road Atlas.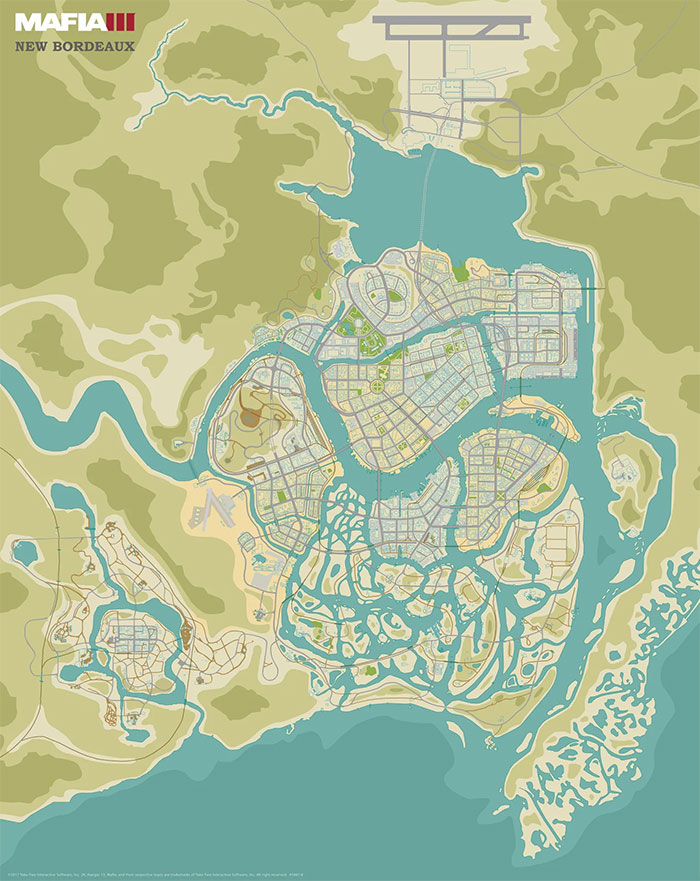 UI – An updated version of the map that you'll see in-game.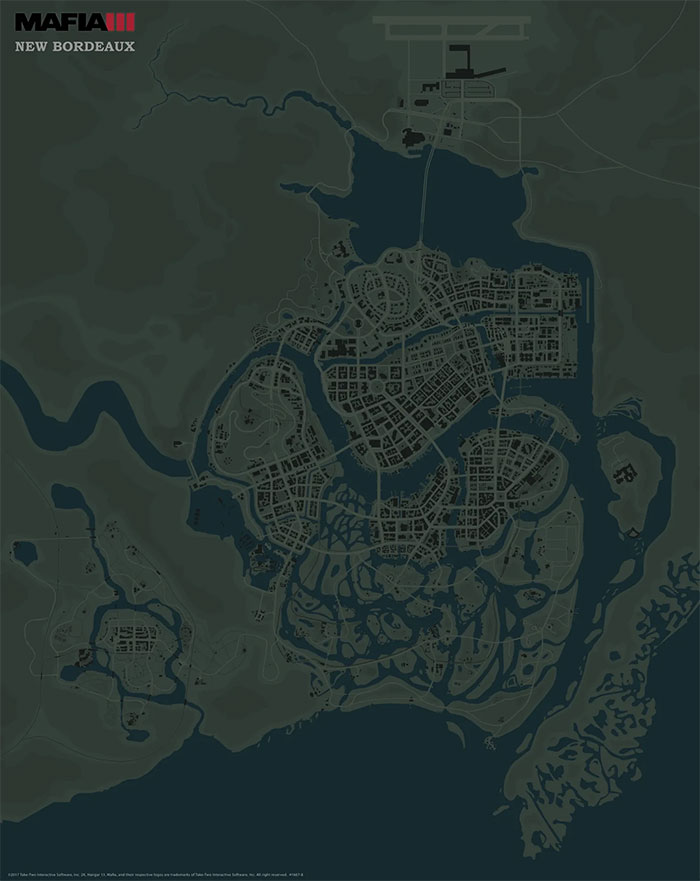 CIA Recon – Before John Donovan showed up, he grabbed the latest satellite imagery of the region.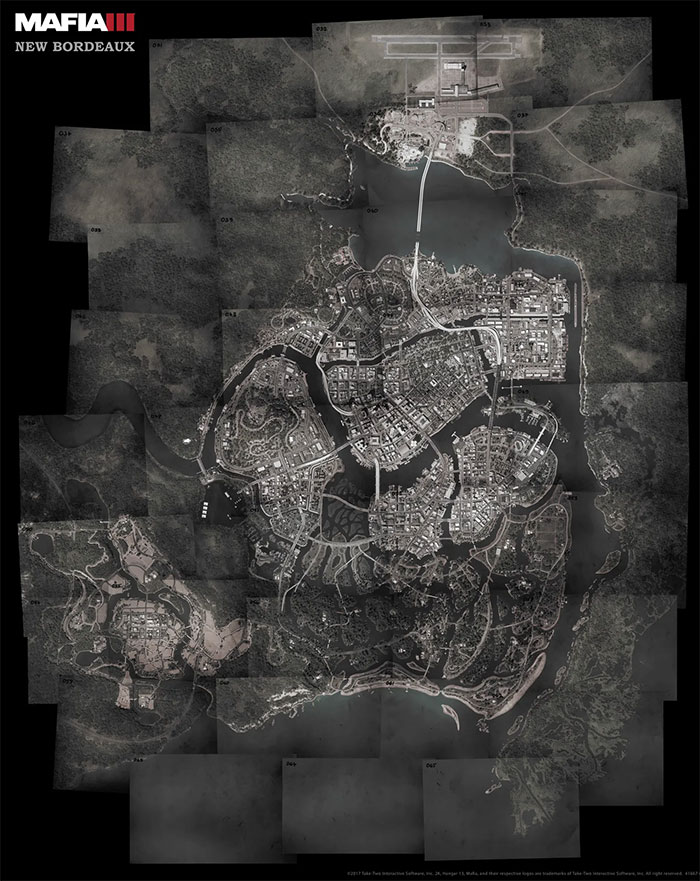 Elevation – A height map showing the highs and lows of New Bordeaux.