Mafia III: Definitive Edition is here, and it's the best way to live the life of a gangster during the 1960s era of organized crime in America. This is the complete collection of Mafia III content reintroduced in one package, including three sizable DLC storylines, tons of added content, and even new items for owners of the other two games in the Mafia: Trilogy. Mafia III: Definitive Edition is out now on PlayStation®4, Xbox One, and PC via Steam, and will be coming to Stadia and the Epic Games Store at a later date.
After being betrayed and left for dead by the local Italian Mafia, Vietnam War veteran Lincoln Clay knows this truth: family isn't who you're born with, it's who you die for. Now, Lincoln's assembling a mob of his own to destroy the Marcano family's seedy empire in the Deep South city of New Bordeaux, defining a new breed of crime family by taking down the old any way you choose. The path you cut through New Bordeaux's network of illegal rackets is up to you, and your choices will have consequences as you build up loyalty or resentment from your three closest Lieutenants.
With Mafia III: Definitive Edition, you get everything that Mafia III has to offer on top of the award-winning narrative that drives main story. All post-launch content is integrated into the campaign, including the three DLC stories that become available once you've completed the "Sit Down" story mission. Mafia III: Definitive Edition benefits from a number of extras that were added after the original game's launch, including support for 4K resolution and HDR support on PlayStation®4 Pro and Xbox One X consoles that brings out the sunbaked beauty of New Bordeaux. You also get tons of added features like extra outfits and weapons, along with New Bordeaux racing challenges and car customization to highlight your skills and style behind the wheel.
Here's a complete rundown of what Mafia III: Definitive Edition includes in addition to the base game: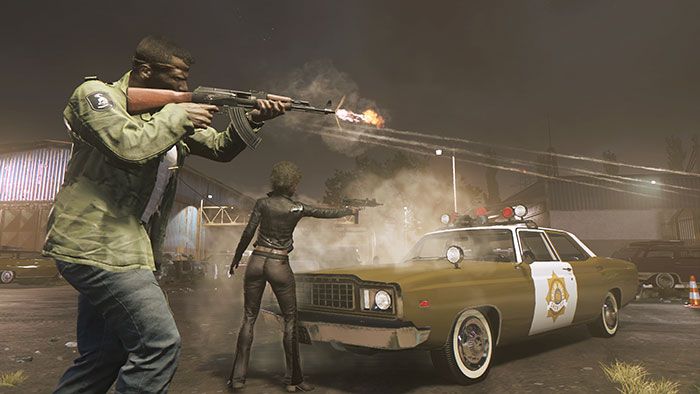 DLC 1 - Faster, Baby!
In Sinclair Parish, a rural town west of the Bayou, Sheriff 'Slim' Beaumont rules on a platform of fear and violence. When a Civil Rights leader is murdered and other activists are targeted, Lincoln joins forces with sister-in-arms Roxy Laveau on an explosive mission to take down the town's corrupt police force. Put the pedal to the metal in a series of high-octane car chases, then help rebuild a local grow house after the dust settles to generate extra green. Faster, Baby! adds the power to temporarily slow down time while driving for particularly tight maneuvers and turns; this is now incorporated into Mafia III: Definitive Edition from the get-go.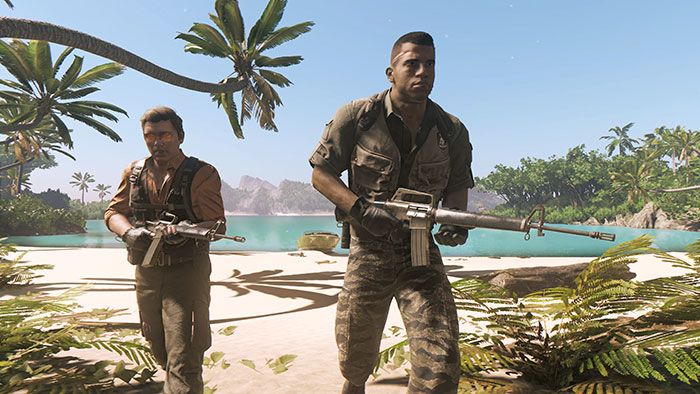 DLC 2 - Stones Unturned
Lincoln's war buddy John Donovan has helped him every step of the way during his takeover of New Bordeaux; now it's time to repay the favor. Help Donovan track down rogue CIA agent Connor Aldridge through the streets of New Bordeaux, leading to a tropical island base that echoes Lincoln and Donovan's hardships in the jungles of Vietnam. Completing Stones Unturned grants access to Bounty Hunting missions offered by the eccentric Robert Marshall, who can also back up Lincoln with sniper support.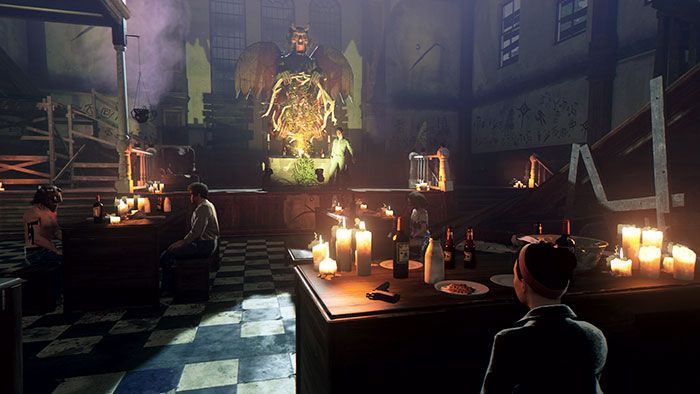 DLC 3 - Sign of the Times
Haunted by the murder of his surrogate family, Lincoln joins Father James at Sammy's Bar to find some closure. But on their arrival, they collide with a deranged cult that uses sites of suffering and loss for human sacrifices and ritualistic horrors. Track down the cult and investigate their motives in the darkest corners of New Bordeaux, using the new Throwing Knife equipment for silent executions. Once you've cleansed New Bordeaux of the cult's influence, you can rebuild Sammy's Bar and restore it to its former glory, all in tribute to your surrogate father and the community he helped foster.
Judge, Jury and Executioner Weapons Pack
Dispose of your enemies in style with three gold-plated firearms bestowed by the Judge, Jury and Execution Weapons Pack. The Praecisione .30 Rifle, The Exterminatore Shotgun, and The Silentium Pistol will make short work of anyone who stands in Lincoln's way.
Family Kick-Back Pack
Lincoln's three Lieutenants are offering some of their finest weapons and vehicles for your collection, all in the name of taking over New Bordeaux and divvying it up as you see fit. Vito Scaletta pays homage to the old school with his Trench 1938 Submachine Gun and Smith Moray MX100, Cassandra brings lethal precision with the Camo Sniper and Lassiter Leopard, and Thomas Burke opts for brute force with the Gator Shotgun and Berkley Stallion.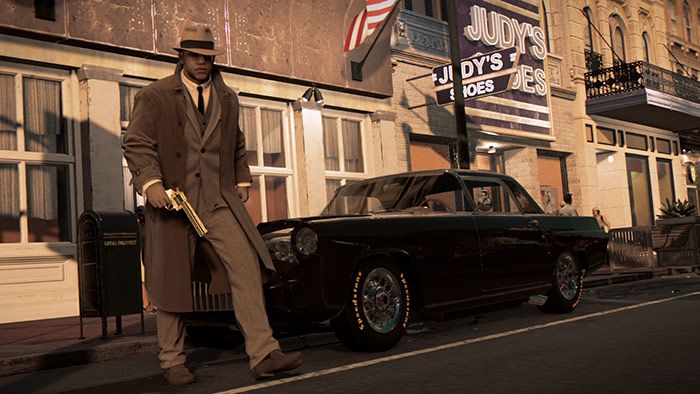 2K Account Bonus Pack
You can unlock items in Mafia III: Definitive Edition by registering for a free 2K Account. By logging in with a 2K Account, you'll receive the Classico three-piece suit outfit and the IL Duca gold-plated revolver in Mafia III: Definitive Edition, along with all the latest news on the Mafia series. For more info and a guide on how to sign up, check out the Mafia 2K Account benefits.
Mafia: Trilogy Loyalty Bonus Pack
By owning all three Definitive Edition games in Mafia: Trilogy, you'll get bonus items based on the anti-heroes of Mafia: Definitive Edition and Mafia II: Definitive Edition for use in Mafia III: Definitive Edition. Expand Lincoln's wardrobe with Tommy Angelo's suit and Vito Scaletta's jacket, then take Tommy's cab and Vito's Shubert Frigate sports car for a spin on the streets of New Bordeaux.
If you're playing through Mafia III for the first time, feel free to check out this progression path through the Mafia III story. Whether you're a newcomer to New Bordeaux or you're reliving Lincoln's gritty story of retribution, we sincerely hope you enjoy the complete experience that is Mafia III: Definitive Edition.