Almost 10 years after Mafia II first enthralled players with its widely acclaimed narrative and gritty third-person action, Mafia II: Definitive Edition is now available both individually and as part of the new Mafia: Trilogy. Mafia II: Definitive Edition is a visually upgraded remaster of the game first released in 2010 that includes all three of the story add-ons as well as four packs of bonus content. Mafia II: Definitive Edition is out now on PlayStation®4, Xbox One, and PC via Steam, and will be coming to Stadia and the Epic Games Store in the future.
After taking a bullet during World War II and returning home to Empire Bay on leave, Sicilian immigrant Vito Scaletta discovers that his late father was indebted to a loan shark. He needs to make a lot of money fast, and thanks to his career criminal best friend Joe, soon becomes entangled with the mob. As Vito, you need to prove yourself by committing crimes of escalating reward, status, and consequence. But what happens when your motivations become less about necessity and more about greed? When having it all is not enough?
For the first time ever, Mafia II: Definitive Edition packs the entire Mafia II crime drama into one stunning HD package. HDR and 4K resolution are supported on PC as well as on PlayStation®4 Pro and Xbox One X consoles. Mafia II: Definitive Edition also benefits from improved facial animations to give cutscenes an even more cinematic feel. While technological and graphical improvements have given Empire Bay and its inhabitants a visual overhaul, Vito's timeless story is unchanged.
Here's a more detailed look at the three story add-ons that are included in Mafia II: Definitive Edition:

DLC 1 - The Betrayal of Jimmy
You're Jimmy, a gun for hire who will take on any job for the right price. This action-packed add-on includes new activities like assassinations, vehicle thefts, and property destruction. Arcade-style scoring and online leaderboards are incorporated into the 30 new missions, so you can see how you rank as a mercenary after earning points for things like driving dangerously fast, hitting headshots, and stringing together kills in quick succession.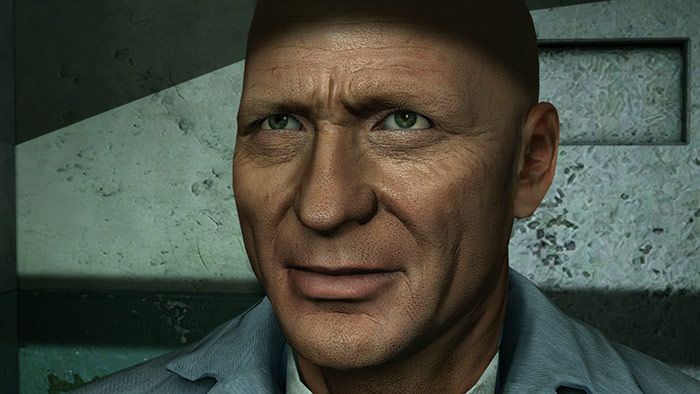 DLC 2 - Jimmy's Vendetta
In this explosive add-on you reprise the role of Jimmy, who—after a stint in Hartmann Federal Penitentiary—will stop at nothing to get revenge against those who wronged him in the first DLC. Jimmy's motivation for murder propels the story forward, while your pursuit of high scores and kill combos drives the high-octane action. The 34 new missions benefit from the same arcade-style scoring and online leaderboards that were introduced in Jimmy's first outing.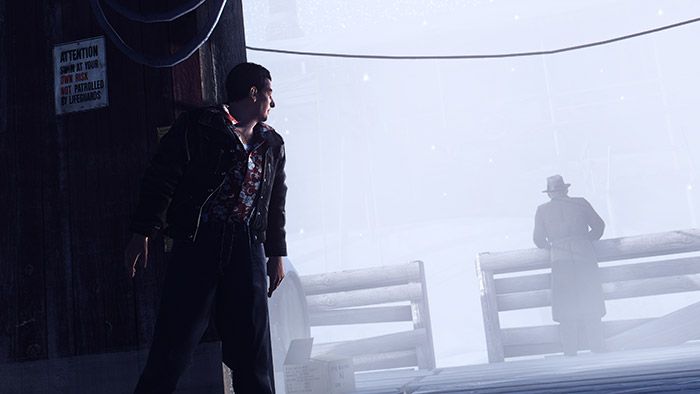 DLC 3 - Joe's Adventures
Walk a mile in the shoes of Joe Barbaro, the brash wiseguy who has been Vito Scaletta's best friend since childhood. The dramatic events of this expansive add-on take place concurrently with those of Mafia II, specifically during the six years that Joe and Vito were apart. Narrative-focused and arcade-style missions alike transport you to previously unexplored locations across Empire Bay, where new enemies and new collectibles await.
Mafia II: Definitive Edition also includes the following bonus outfits and vehicles, which unlock as you complete the main story:
| | | | | |
| --- | --- | --- | --- | --- |
|   | Outfit 1 | Outfit 2 | Vehicle 1 | Vehicle 2 |
| Greaser Pack | Biker clothes | Racing suit | Shubert Pickup Hot Rod | Smith 34 Hot Rod |
| Renegade Pack | High school outfit | Red jacket with shirt | Potomac Elysium | Walter Hot Rod |
| Vegas Pack | Classy cowboy suit and hat | Long-collared suit and shades | Chaffeque XT | Jefferson Futura |
| War Hero Pack | Battle dress | Service dress | Walter Military | Walter Utility |
The following bonus items can also be unlocked in Mafia II: Definitive Edition when you register for or log into a free 2K Account:
| | | | | |
| --- | --- | --- | --- | --- |
| Made Man Pack | Suit with sunglasses | Tuxedo with bow tie | Cossack | Roller GL300 |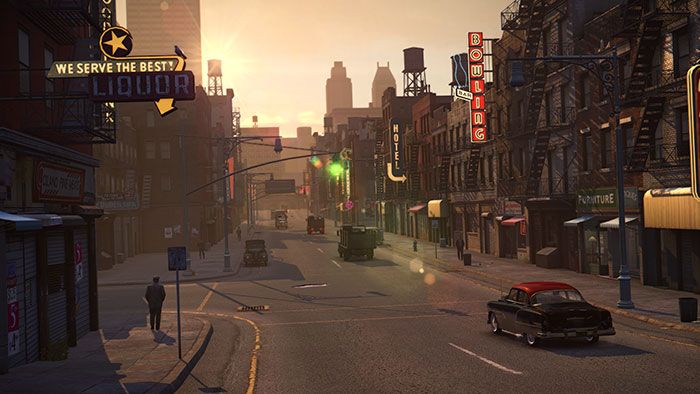 Finally, if you own the other Definitive Edition games in Mafia: Trilogy, you'll get bonus items from those games to use in Mafia II: Definitive Edition. Pick up a copy of Mafia III: Definitive Edition if you want to wear Lincoln Clay's military jacket or tear up the streets of Empire Bay in his Samson Drifter muscle car. When Mafia: Definitive Edition is released later this year, adding it to your collection will unlock Tommy Angelo's suit as well as the Falconer Yellowcar cab that he drives early in the game.
The Definitive Editions of both Mafia II and Mafia III are available for purchase right now, both individually and as part of the Mafia: Trilogy collection. Note that if you already own Mafia II on Steam, you will be automatically granted Mafia II: Definitive Edition for no additional cost.