UPDATE - Mafia: Definitive Edition will now launch on September 25, 2020. Read more info here.
In 2002, Mafia: The City of Lost Heaven established itself as an instant classic, with its cinematic storytelling akin to the greatest mobster movies, an immersive 1930s city full of authentic details, and tense action scenes that thrust you into the life of a gangster during the Prohibition Era. Now, the beloved, critically acclaimed original is being completely remade from the ground up as Mafia: Definitive Edition, coming to PlayStation®4, Xbox One, and PC via Steam on August 28, 2020, as well as the Epic Games Store at a later date. Mafia: Definitive Edition will be available on its own and as the centerpiece of the newly announced Mafia: Trilogy and its definitive organized crime saga.
Mafia: Definitive Edition tells the story of Tommy Angelo, a hardworking cab driver who's scraping by in the American city of Lost Heaven circa 1930. One fateful night, Tommy has an inadvertent brush with the Italian Mafia that showcases a life of reward too big to ignore. Now he's embedded in the brutal world of organized crime, doing jobs for Don Salieri's organization as it wars with the vicious Morello crime family. As Tommy, you'll have to establish yourself in Lost Heaven's treacherous underworld, where all is not as it seems—including who your friends and foes really are.
Rather than a straight port of the original Mafia to modern platforms, Mafia: Definitive Edition is a faithful remake that enhances the 2002 classic in every way, delivering an experience that's even better than you remember. The beautiful presentation, with stunning visuals that are 4K/HDR-ready and a sweeping soundscape featuring an original score, breathe new life into this vision of organized crime in 1930s America. Lifelike cutscenes present Mafia's narrative like never before, with Tommy's gripping story faithfully captured and expanded to give insights into characters we only got to glimpse in the original game. And the immersive gameplay has been updated to entertain newcomers and old-school fans alike, with added features like a larger Lost Heaven to explore, motorcycles introduced as a new vehicle type, collectibles to seek out, and much more.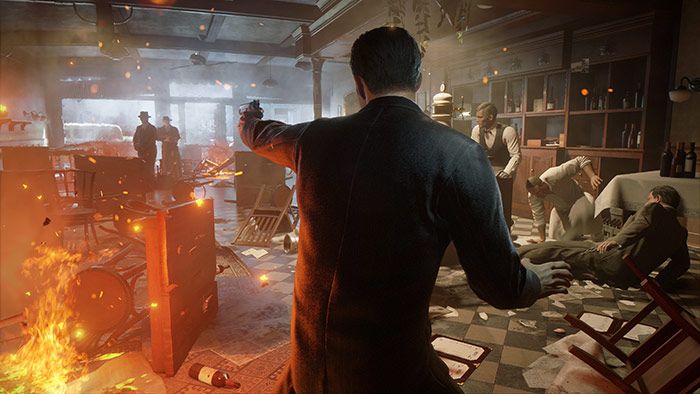 "The original Mafia made such a lasting impact on how video games can tell serious stories, and we know how much the series fans still revere it," said Hangar 13 President and CCO Haden Blackman, who led the development of Mafia: Definitive Edition across Hangar 13's offices in Brno, Brighton, Prague, and Novato. "Nearly 20 years after the Mafia series started, we now have an amazing opportunity to introduce this beloved game to a new generation of players, and give longtime fans a chance to relive Tommy's story with a stellar modern presentation and new story elements and gameplay features."
You'll be seeing more of Mafia: Definitive Edition as August 28 draws nearer, and you won't want to miss Mafia: Definitive Edition's presence as part of the PC Gaming Show happening June 6, 2020. If you pre-order Mafia: Definitive Edition ahead of launch, you'll be entitled to The Chicago Outfit pack of stylish cosmetic items, featuring the Smith V12 limousine vehicle, Gold Semi-Automatic Pistol weapon skin, and The Don outfit.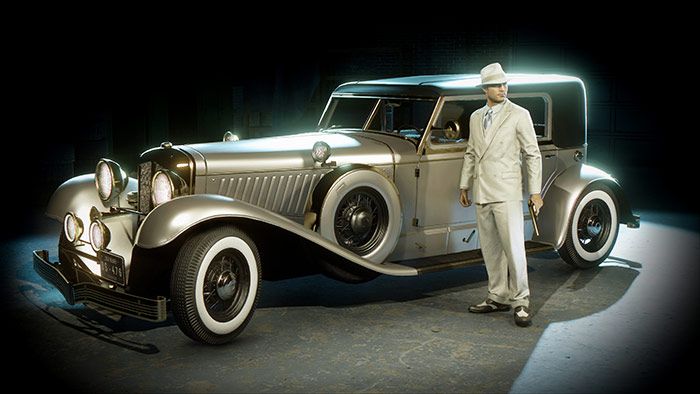 Check back for more insights into the development of Mafia: Definitive Edition and Mafia: Trilogy as a whole over the coming months, and never miss an update by signing up for the Mafia: Trilogy newsletter with your 2K Account.