Revisit any city after 18 years away and you're sure to find it changed. The fictional city of Lost Heaven in which the events of Mafia: Definitive Edition take place is no different, but its transformation has nothing to do with population growth, gentrification, or changing architectural trends. Rather, the dramatic differences between Lost Heaven circa 2002 when the original Mafia was first released and the city as it looks today come courtesy of gameplay-motivated design changes, technological advancements, and—of course—the developers at Hangar 13, who've spent years rebuilding Lost Heaven as a labor of love.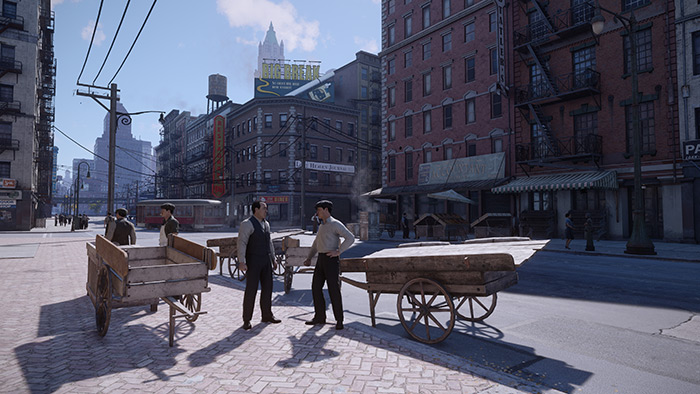 Much like the city of Chicago of the 1920s and 1930s that serves as its inspiration, Lost Heaven is located in the American Midwest, riddled with corruption and home to powerful crime bosses who built their empires off the back of Prohibition. Below is a map of Lost Heaven as it appears in Mafia: Definitive Edition. The geometry from the 2002 version of Mafia was used as a guideline during the new game world's construction, so the layout of the districts, city blocks, and main roads is largely the same, even if some of the names have changed. Memorable mission locations from the original game like Clark's Motel, the international airport, and the race track are all here and, along with most of the Countryside area north of the city, can now be visited freely without needing to first progress through the story (no more invisible walls) or see a loading screen.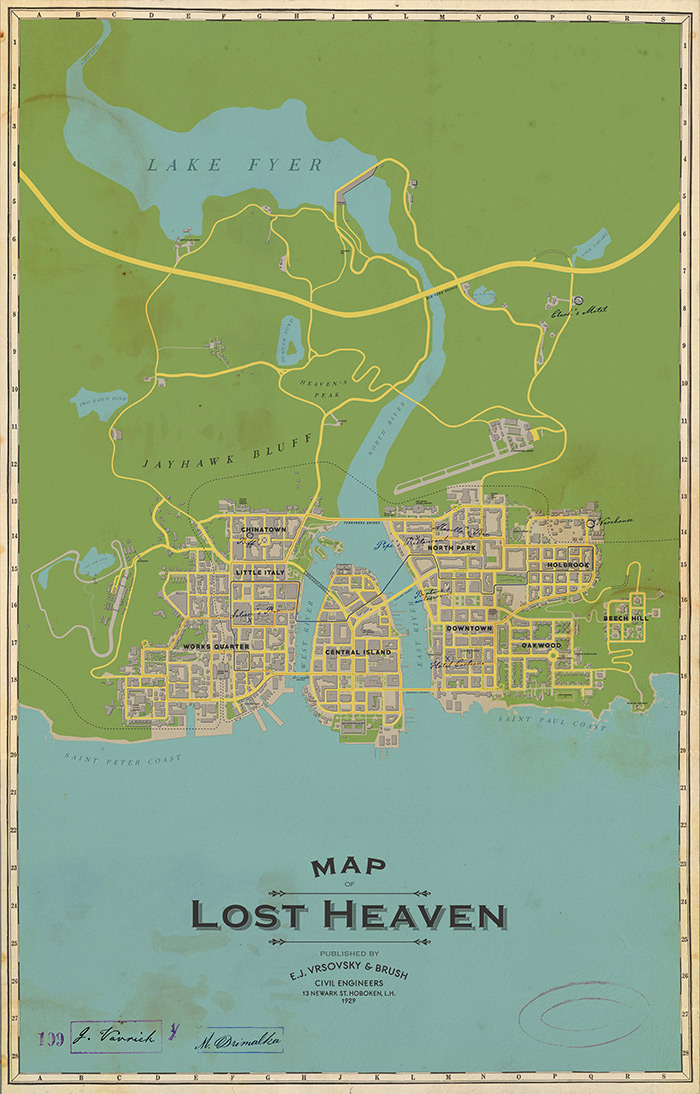 Alongside the obvious visual improvements, some of which were highlighted in the recent Mafia: Definitive Edition Gameplay Trailer, certain areas of Lost Heaven have benefitted from other significant upgrades that make them feel more authentic and atmospheric. The city center has more high-rise buildings in keeping with those constructed during the post-war boom of the 1920s and '30s, and Chinatown is more recognizable as a result of distinctive architecture and a population representative of the era's Chinese communities that was not present in the original game. In other areas, the topography of the terrain has been changed, not only to make navigating these areas more interesting, but also to provide more vistas of the city skyline, which can now be enjoyed from much greater distances than were possible with the limited range of vision afforded by 2002 hardware.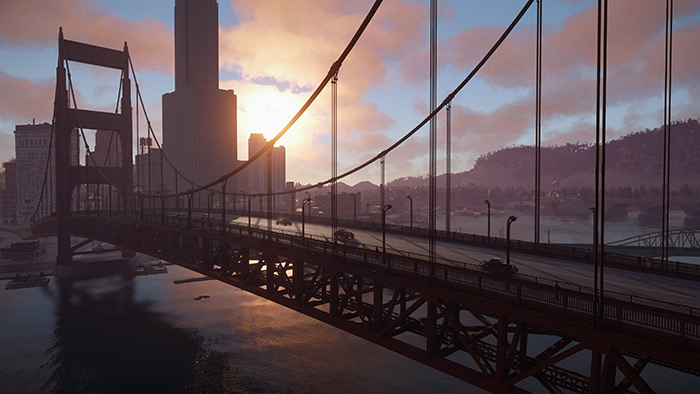 When you're behind the wheel of one of Mafia: Definitive Edition's period-authentic cars, or perhaps riding one of the motorcycles that are a first for the series, you might appreciate some of the changes that have been made to Lost Heaven's road network. New side-alleys and other shortcuts give you more options when you're attempting to evade the police, and corners and intersections have been built to allow for a smoother driving experience than you might've had in the original game. Furthermore, Hangar 13 reviewed heatmaps of players' driving routes to see which roads were being used most frequently during missions, and based on this data, the locations of certain objectives were changed. As a result, you're more inclined to pass through a variety of different neighborhoods and explore new areas, instead of finding yourself on the same roads over and over again like it's your daily commute.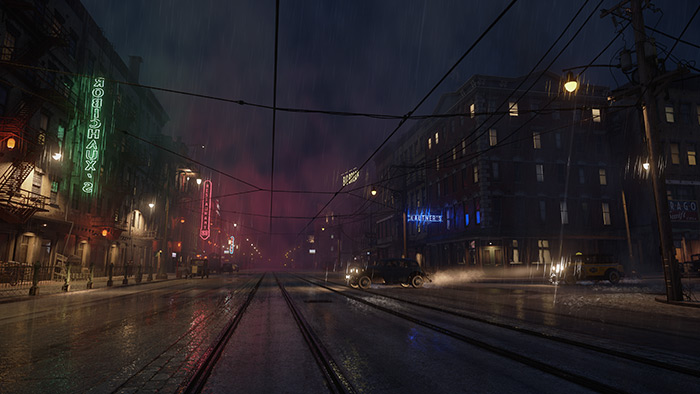 Every district has a distinct look and ambiance and will feel very different depending on the time of day. Roads that are filled with yellow cabs during the daytime, flanked by busy sidewalks and the smokestacks of working factories, are almost unrecognizable at night. After sundown, traffic is minimal, sidewalks are largely deserted, and the neon signs of hotels and entertainment venues so easily overlooked during the day are now unmissable even from a distance, serving as reference points as you navigate the dimly lit streets. We're excited for you to visit this remade vision of Lost Heaven when Mafia: Definitive Edition is released on September 25, and hope that you'll enjoy exploring the city as much as we've enjoyed building it.