Mafia: Definitive Edition's second narrative trailer "A Life of Reward Too Big to Ignore" gives you another glimpse into Tommy Angelo's story as he's welcomed into the Salieri Crime Family. The cinematics on display are particularly special to Tomáš Hřebíček, Head of Production and Media Director for Hangar 13. As one of the developers who's worked on every game in the series since the original Mafia, Hřebíček has been an integral part of how cutscene direction and cinematic storytelling have evolved and advanced over the course of the Mafia: Trilogy.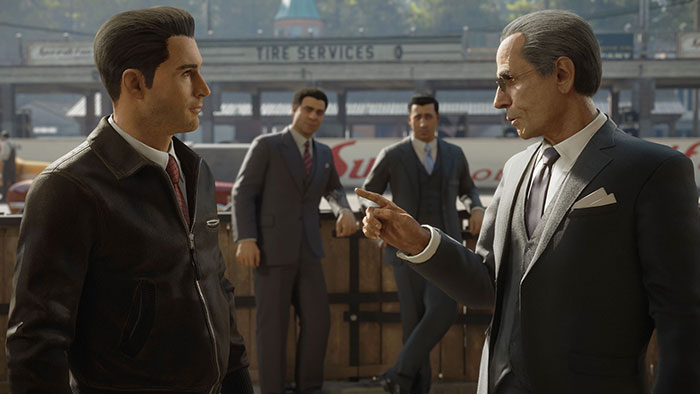 "My heart is closest to the original, and I'm very glad we got the chance to revisit it using everything we've learned across all the Mafia games," says Hřebíček. "Our main goal with Mafia: Definitive Edition was always to keep the spirit of the classic mob story. I strongly believe we kept in everything supporting this goal, and when we made changes it was in service of making the characters and story deeper and richer. Obviously, all the memorable moments from the original game are super important for us. We were always comparing our work with the original and striving to make the new version 'the same but better.'"
Stylistically, each game was a chance to push the cinematic presentation further, and Mafia: Definitive Edition is a culmination of all those advancements. "We always try to capture the essence of each historical era with all its quirks, good and bad, and the cinematic style is heavily dependent on the story that we want to tell," explains Hřebíček. "I like the clear, simple, real-camera-like style. I always ask my team to imagine the real film scene setup and real rigs, how the camera operator would work and how we can simulate that. We try to avoid any shots that would be impossible in real life. As technology improved alongside the series, we got better animation tools so we could get better action shots, use handheld cameras in particularly stressful scenes, utilize depth of field, and so on."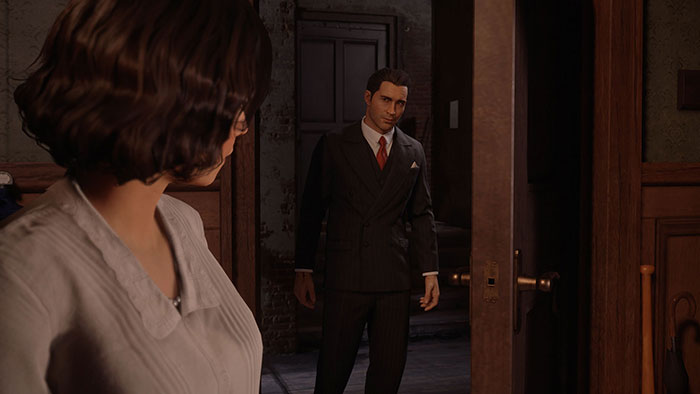 It's plain to see how far the series has come since 2002's Mafia: The City of Lost Heaven, and how much Mafia: Definitive Edition is a leap forward in its storytelling. As discussed in our Recasting Tommy Angelo and Supporting Cast articles, being able to fully capture the actors' performances has made a colossal difference. "I believe Mafia: The City of Lost Heaven was already well-narrated even with all the limitations back then—but we could capture only one actor at a time in a space of just 2x2 meters," recalls Hřebíček. "No facial capture, no live interaction between characters, missing eye movements, fingers were just in one static pose, and so on. All this was limiting us from expressing all the nuances we wanted to show in our cinematics."
"In Mafia: Definitive Edition we can do anything," Hřebíček continues. "We scanned real actors with all their facial expressions, and the motion capture lets us simultaneously record as many actors as a given scene needs, including their voices and all the facial subtleties of their performance. It all combines to give Mafia: Definitive Edition much more fidelity and creates a deeper experience. The fantastic actors and their performances are finally getting through in all their beauty and power as we had first pictured the story in our minds." You'll have the chance to see those performances for yourself when Mafia: Definitive Edition launches on September 25.