NOW SUPPORTING 4K, PLAY MAFIA III ON XBOX ONE X AND PS4 PRO
7/11/2017
Greetings from a grimier, grittier Mafia III! The streets of New Bordeaux have never looked better – or bloodier – thanks to huge visual overhauls now available for Xbox One X and PlayStation 4 Pro owners!
The Xbox One X enhancement pack, available now for Microsoft's new super console, comes strapped with 4K resolution and HDR support. PS4 players got a visual bump for Mafia III when the PS4 Pro came out last year.
Now that the fully-loaded version of Mafia III is out there on the streets, we thought this would be the perfect time to catch up with Hangar 13's Andy Wilson to look back at everything that's gone into the game since its launch last year.
Even if you've already finished your tours of the city, you should come back and enjoy the improved view. Wilson says, "The two most noticeable improvements are obviously the addition of full 4K resolution and HDR support. The latter in particular provides a big visual boost, as anyone with access to a HDR-compliant display knows. Some other important upgrades are improved solutions for motion blur and ambient occlusion, with shadows, geometry and volumetric effects all seeing a significant increase in detail. Mafia III already looked particularly great at night in the rain (especially in the French Ward) but the visual upgrades really make the game shine."
New to the Mafia family?
There's, of course, the gripping tale of revenge as Lincoln Clay takes on the Italian Mafia. But firing up Mafia III now, you'll find a lot of extra content – both free and paid – that released after the game shipped. Best of all, it looks better than ever in crisp 4K resolutions. Here's what you may have missed out on: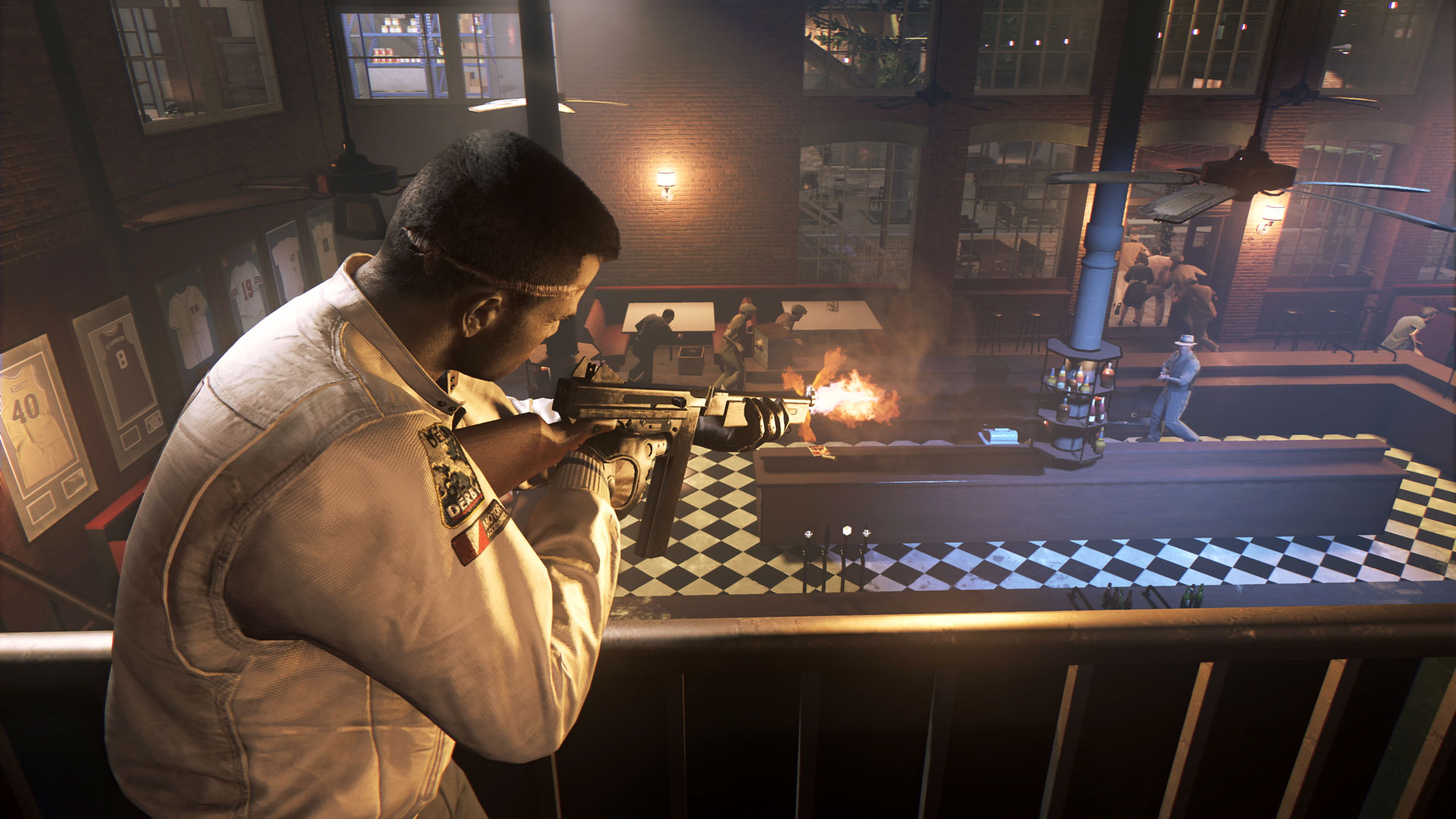 POST-LAUNCH CONTENT
We knew even before the game came out that we wanted to add a lot more content for the fans. Wilson says, "Adding outfits so that players could customize Lincoln was a big priority, as was the expansion of Lincoln's fleet of vehicles. For me, personally, the addition of racing was probably the most exciting thing we delivered in terms of free content. I originally came from a racing game background, so to be able to revisit that in the context of full city environment with these incredible muscle cars was a great opportunity."
Extra, Custom Weapons
Pick the right weapons for the job. After launch, we released four additional weapons – with others available through paid DLC.
New Outfits for Lincoln
If you're going to take down the mob, do it in style. Going to the wardrobe, you can swap out what you wear during your one-man war against the Mafia. Since launch, we released 14 outfits ranging from street racing gear and three-piece suits to casual wear and full army fatigues. Even more outfits came from the additional DLC stories.
Car Races
We added 12 whole race courses spanning New Bordeaux. Speeding through the city streets against three AI drivers, you compete to win top prizes. That includes money, an elite race car (the Griffin Marauder) and customization parts for your fleet.
Car Modding
Going hand-in-hand with racing, you also have the ability to slot different customizations on your cars. Some affect performance (Wheels, Exhaust, Engine), while other options are purely cosmetic so that your car fleet is unique. Just find one of the many garages around New Bordeaux and start cherrying out your rides!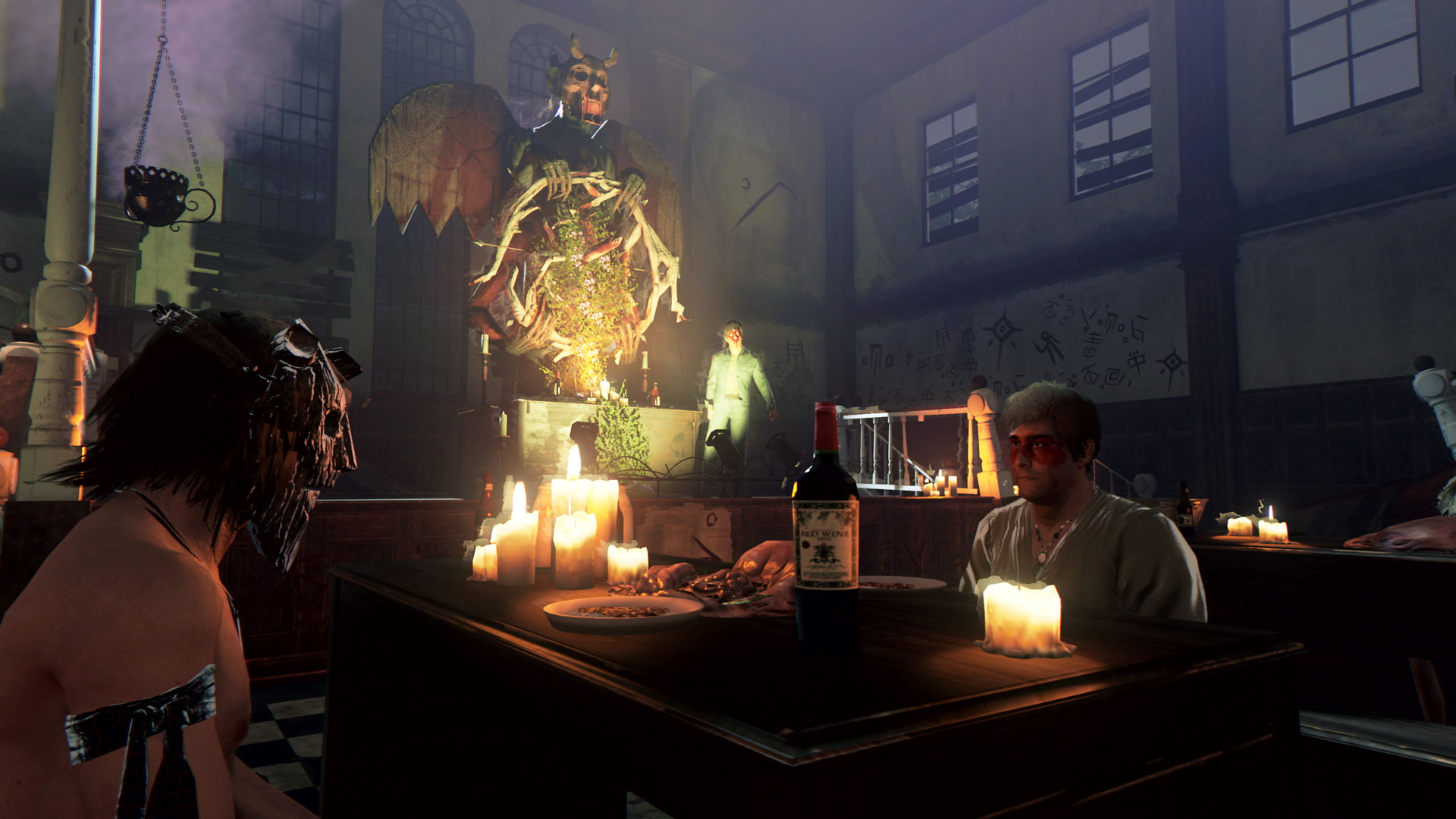 THE NEW STORIES OF NEW BORDEAUX
A majority of the paid content centered around three very different stories that exist within New Bordeaux. Each one stood alone, but taken together it showed different sides to Lincoln Clay – and, it goes without saying, whole new ways to experience the game. "I particularly liked the fact that we were able to tell more stories about what was happening in and around New Bordeaux at the time. Taken as a complete package with the main game, we were able to tell a bigger story about this rich, diverse and fascinating city," Wilson adds. "We've always considered New Bordeaux to be a character in its own right and wanted players to be able to view it from some new angles."
"Faster, Baby!"
Partner with local activist, Roxy Laveau, to avenge the murder of a prominent Civil Rights leader and take down the corrupt officials responsible.
"Faster, Baby!" was inspired by some of our favorite car chases on TV and in movies from the late 60s and early 70s. It becomes crystal clear the second you start driving through Sinclair Parish with its many road hazards, destructible parts of the environment and ramps. Lots of ramps. "This was the golden era of the muscle car," says Wilson, "and we felt we really captured their spirit in terms of look and handling. When we first started discussing what we wanted to do for post-release, it was a no-brainer to give the players a lot more time at the wheel and we built Sinclair Parish specifically to take advantage of that."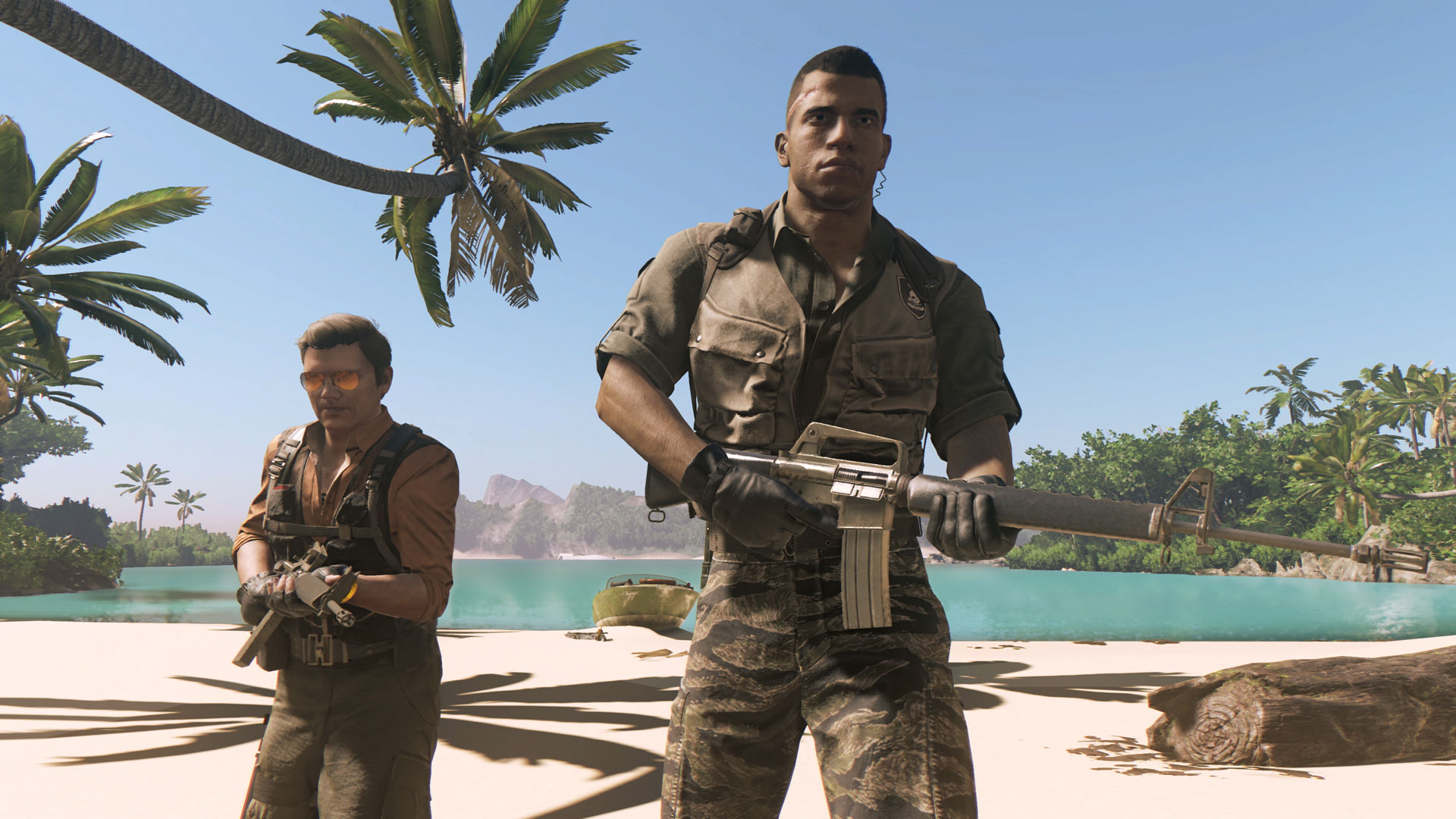 "Stones Unturned"
Fight alongside CIA agent John Donovan to hunt down an old rival. Engage powerful new weapons and military resources to stop his army of mercenaries before they secure a downed military cargo plane with rumored ties to communist Cuba.

For "Stones Unturned," we tried to capture the quintessential buddy-action movie vibe for Donovan and Lincoln's adventure that has the two chasing through the streets of New Bordeaux – and to a tropical island – after a rogue CIA agent. During development of the main game, we had a feeling Donovan would turn out to be a great and memorable character. "We were very happy to see the fans felt the same way and so delving into his past a little more and having him feature as a fully-fledged partner in 'Stones Unturned' seemed like the perfect basis for a story," Wilson adds.
"Sign of the Times"
Investigate cult ritual sites in the city and track down Bonnie Harless to take out the Ensanglate at their base of operations, an abandoned Sanitarium off the coast.
This tense thriller has Lincoln hunting the French Ward and far corners of New Bordeaux to find out the truth behind a bloodthirsty cult. "For this episode," says Wilson, "we wanted to change the pace up and have Lincoln show some of his detective skills, leaning on a different aspect of his background as a Vietnam vet. We introduced a number of new gameplay features, but also from a story perspective there's a creeping sense of horror to the way the events play out."
Whether it's your first trip to New Bordeaux or you want to come back and play for a spell, now's the perfect time to do it. Mafia III is available now on the Xbox Store and Sony's PlayStation Store for $39.99 and the 4K upgrades are included.